And you can get started right away.
Claim your free bonus trial of the Unlock Your Body Inner Circle now by hitting the order button below and let's begin your journey.
I know you're going to love the resources, challenges and coaching all packed right inside Unlock Your Body Inner Circle, but it's the community that's going to keep you coming back.
Once you've experienced everything you get in Unlock Your Body Inner Circle during your completely 100% free trial and you know you want to carry on a good thing, you will be billed the special price of $47 per month automatically from the end of your trial period since you're a new customer.
Of course, if you want to cancel at any time, that's totally OK. Just go to Clickbank and create a ticket. You can also just email our customer service team for a quick friendly reply on any questions. support@healingthroughmovement.com
If you're not completely blown away by what you experience in the Unlock Your Body Inner Circle you're protected by our full money-back, no risk guarantee.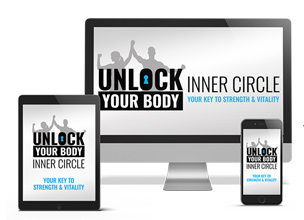 Normal Price If Bought Separately: $79.00
---
Free Access Today

FREE 30-Day Trial, $47 p/m to continue, Cancel Anytime
We all know that getting the result you want isn't always a straight line. If it was, you'd already have the body you wanted and feel healthy, happy and bursting with vitality.
The truth is we always have obstacles along the way. It's ALWAYS those obstacles which knock us off course from getting the results we want.
It may be because of our environment or lack of support.
Whatever it is, they sabotage your success, cause setbacks and leave you right back feeling the way you did before you started your program.
No matter how much you try to struggle through these obstacles, you're always at a disadvantage when you try to go it alone.
So don't.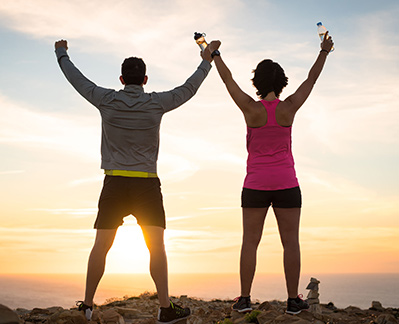 I don't want these bumps in the road to steer you away from the powerful transformation that's waiting for you. I know you don't want to see your progress go to waste.
When you're ready to do something positive that you know will change your life and transform how you feel and look, you deserve all the help and support you can get.
That's why Rick and I am here for you within the Unlock Your Body Inner Circle along with the friendly, generous community of women and men who are going through the same journey as you or have already finished their own transformation and want to give back.